VW Electric Vehicles Miami
VW Electic Vehicles

in Miami FL
Volkswagen Group recently announced it will be investing strongly in an electric fleet of vehicles. Over the next decades, they intend to release 70 different electric models across all of their brands, which include Porsche and Audi.
"We were convinced that this was the only way forward for the Volkswagen brand, to come back to the brand's strength, to actually take a lead, take a position," said Stackmann. "Don't be like the others, playing with 18", says Jurgen Stackmann, executive in charge of VW's passenger car sales.
An all-electric approach allows Volkswagen to take advantage of all the benefits such vehicles offer – the motors are small and the battery packs can be placed under the passengers' feet, giving the interiors of these vehicles immense room – for example, you can have the roominess of a Passat's interior, but keep the exterior as compact as a Golf.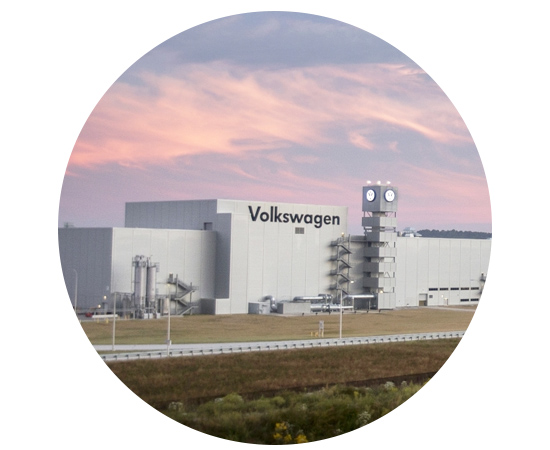 Additionally, thanks to Volkswagen's newly-developed modular electric vehicle platform named MEB for short, there is an astonishing amount of flexibility in both design and production. Different body styles all can use the same versatile platform to produce everything from a compact sedan to a robust SUV or anything in between.
Among its planned 70 or so future electric models, there are many standouts. The first to release will be the ID.3, which sadly has no current expectations to be sold in the US. It is, however, a very important and impressive model for both the brand and its international buyers. Offering from 205 to 340 miles of range depending on trim level, it will be priced under $34,000 and come with an 8-year/100K warranty for the battery. The exterior looks like a futuristic Golf, while the interior is rife with cutting edge design and technology, including an augmented reality HUD and fully autonomous capabilities. .
Get service from the best of the best at

South Motors Volkswagen
At South Motors Volkswagen, we believe in getting the job done as quickly and efficiently as possible, but most importantly, we always ensure that our service is performed to the best of our ability. That means not taking any shortcuts or using cheap parts that are flimsy and will fall apart. Our goal is to make sure that your vehicle won't need to be seen again until it's next regularly scheduled service appointment.
Perhaps you know your way around your vehicle and prefer to install the parts yourself, that's perfectly fine! But, if you could use some assistance, don't be afraid to ask because this is precisely what our service team is here for. Also, the South Motors Volkswagen service department frequently features a number of coupons throughout the months so be sure to check back with us often!