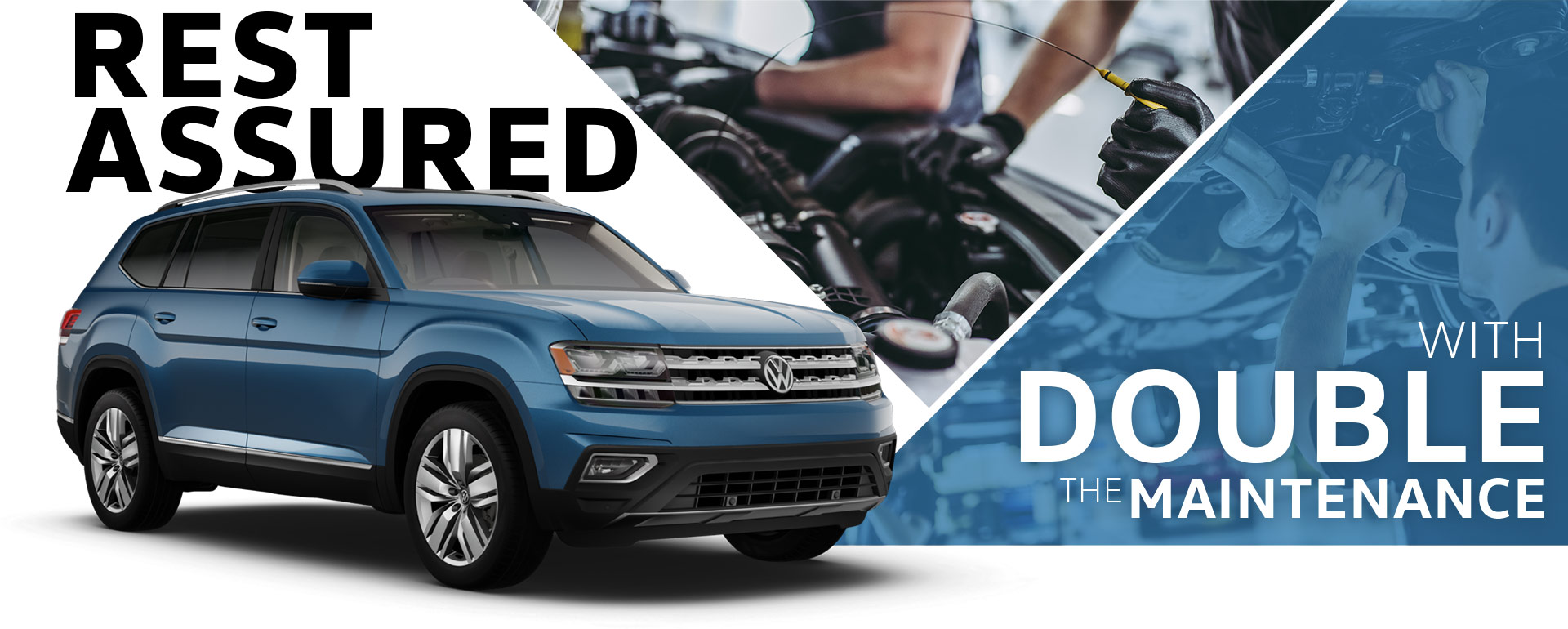 Volkswagen has changed its program in 2020 to a 4-year/50,000-mile warranty with 2 years of maintenance.
At South Motors Volkswagen, we don't think 2 years is quite long enough to keep your vehicle covered. So, we're doubling the time and your peace of mind by giving you 4 full years of maintenance coverage!

You can rest assured when you drive off in a new Volkswagen that all your scheduled routine maintenance and more will be taken care of for years to come.
Visit South Motors Volkswagen today to drive off with twice the maintenance and peace of mind.