Car and Driver loves the 2021 Jetta Sedan.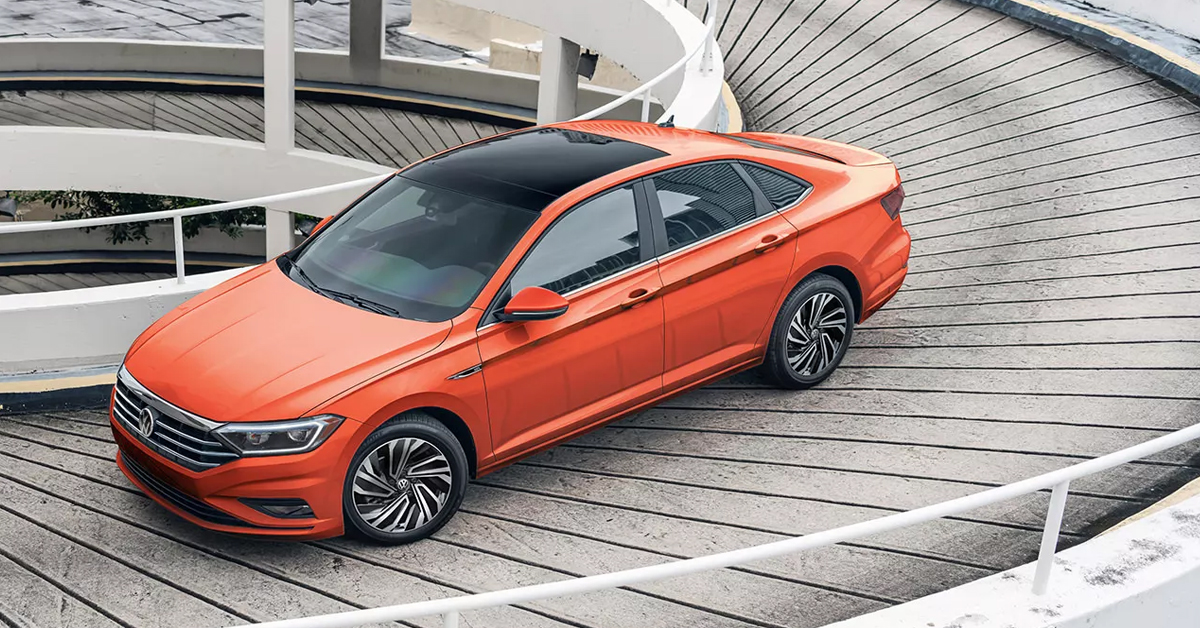 Car and Driver recently reviewed the Volkswagen Jetta, specifically the Jetta GLI variant and considered it an amazing design balanced between a sense of versatility paired with an amazing driving character. They likened it to the Golf GTI, though consider it a more practical choice thanks to its roomy cabin and larger trunk space. The Jetta GLI boasts the same powerful 228HP turbocharged 4-cylinder engine that makes the VW GTI such a thrill to drive, including the choice to pair it with an engaging manual transmission or the well-received automatic.
Car and Driver enjoyed the Jetta GLI enough to add it to their prestigious 10Best list. "Simply put, the 2021 Jetta GLI is compact-sedan greatness", says the Car and Driver editors. Of the available trim levels, they preferred the Autobahn the most, thanks to the enhanced audio, digital instrument cluster, exceptionally-sized touchscreen, sophisticated upholstery, sunroof and ventilated front seats.
The Jetta GLI's tuned suspension and performance tires make this model just as athletic as its esteemed GTI sibling and even giving the more powerful Golf R a run for its money in several of their "Lightning Lap Tests". This performance is complemented by responsive steering, confident braking, and a smooth ride, making the GLI a true performer for any task.
Regarding safety, the Jetta GLI earns five stars from the National Highway Traffic Safety Administration (NHTSA). It was not directly tested by the Insurance Institute for Highway Safety (IIHS), but the regular VW Jetta has with confident scoring. It does boast more standard equipment than direct rivals, including features like standard forward-collision warning and automated emergency braking as well as standard blind-spot monitoring and rear cross-traffic alert.
The Jetta GLI Sedan is an interesting proposition. During routine driving, it feels like a more refined vehicle, and it offers a lot of practicality. The fit-and-finish is topnotch and it feels solidly put together and provides many incredible extras no other model offers in this class.
Shopping for a Volkswagen Jetta in Miami? Whether in Kendall, Coral Gables, Miami or Doral, we invite you to visit our showroom and experience what this impressive model can offer. Whether headed out to grab some groceries or just ready for some spirited driving, the VW Jetta will surely be a great choice.